Escuelita Hernandez Child Care
Emphasizing bilingual fun and education!
Mon-Fri 5am-6pm & Saturday 5am-2pm, Sunday Closed
Ages: 12months- 12 yrs.
Emergency after hours also available upon request
Near Stine and Panama Lane
Transportation to many elementary schools available!

Small Bilingual Learning Center
License #153907312 with CCCC
EscuelitaHernandez@yahoo.com
5603 Woodard Ridge Dr. 93313
(661) 412-7515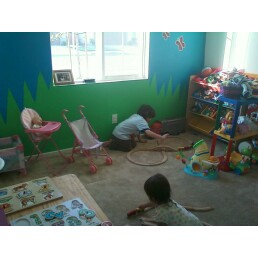 What's different about us:
1.) Fun, loving and caring!
2.) Strong emphasis in homework help and private tutoring also available
3.) Kindergarten preparation
4.) Small setting so that your child can feel like this is their 2nd home. This is a good transition for small children to help feel comfortable away from home and for school aged children it's a great place to relax, have fun, and get homework support in a home setting.
5.) Bilingual fun education.
6.) Scheduled daily activities, but with some flexibility according to each child's needs. We even have special after school activities to enhance your child's learning experience.
7.) Home cooked meals: breakfast, lunch, dinner, and snacks provided.

Call and make an appointment for an interview today!